Supply Chain Analytics
The only way to make intelligent decisions and realize the greatest savings is by using real data that comes from your own day-to-day operations. When you implement Orca's Freight Audit & Analytics solution, you have the following real-time reporting at your fingertips:
Freight network analysis

Carrier scorecard

Accessorial analysis

Customer summary

Revenue analysis

SKU analysis

Total landed cost reporting
We then customize your reporting and analytics to your business needs so you can effectively manage your own distinctive supply chain processes – from payables, data auditing and freight analytics through to supply chain decision-based modelling. Our dynamic Tableau dashboards can be personalized with filters to enable you to track the KPIs of your choosing.
We see ourselves as your partner, and as such, we will hold quarterly business reviews, walk you through year over year comparisons and run scenario modelling – such as projecting cost savings if you moved a DC to another city. We also have the foresight, scalability and proven expertise to help predict and meet your future business requirements. We are continually reinvesting in the future of supply chain technology, including AI and ML capabilities, to empower your supply chain with critical intelligence now and for the future.
What are the Key Benefits?
Orca's Supply Chain Analytics:
Enable data-driven business decisions
Identify cost saving opportunities
Help drive profitability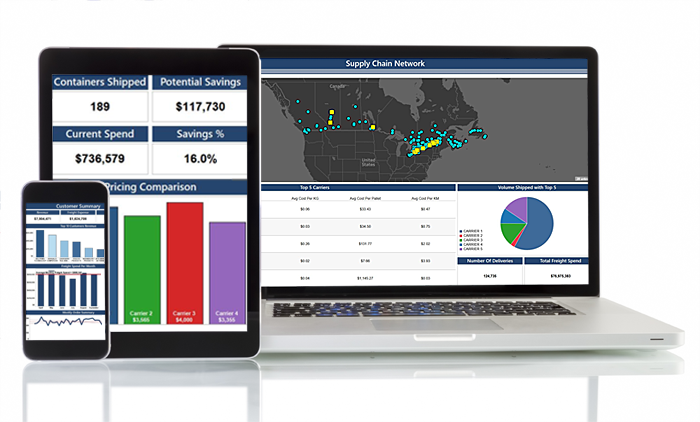 What Does Orca Freight Audit & Analytics Do?
How do I get started?
There are no upfront or monthly payments. The savings we recover from your vendors will pay for the entire service in year one. Orca is one of the best freight audit companies providing this option. Simply give us a call to start saving.
Want to emplower your supply chain and optimize profitability?
Let's talk